We will be focusing on preparing for the osprey's arrival in March 2016. On a chilly February day, the osprey platform at the west-end of Maclellan Island was refurbished. With the help of Edwards Yates, David Galloway and the Tennessee Wildlife Resources Agency, we were able to complete the platform preparations in time for the arrival of the osprey. Camera 1 was installed at the Hunter Museum to view the osprey platform. This platform is also viewable from the Walnut Street Bridge.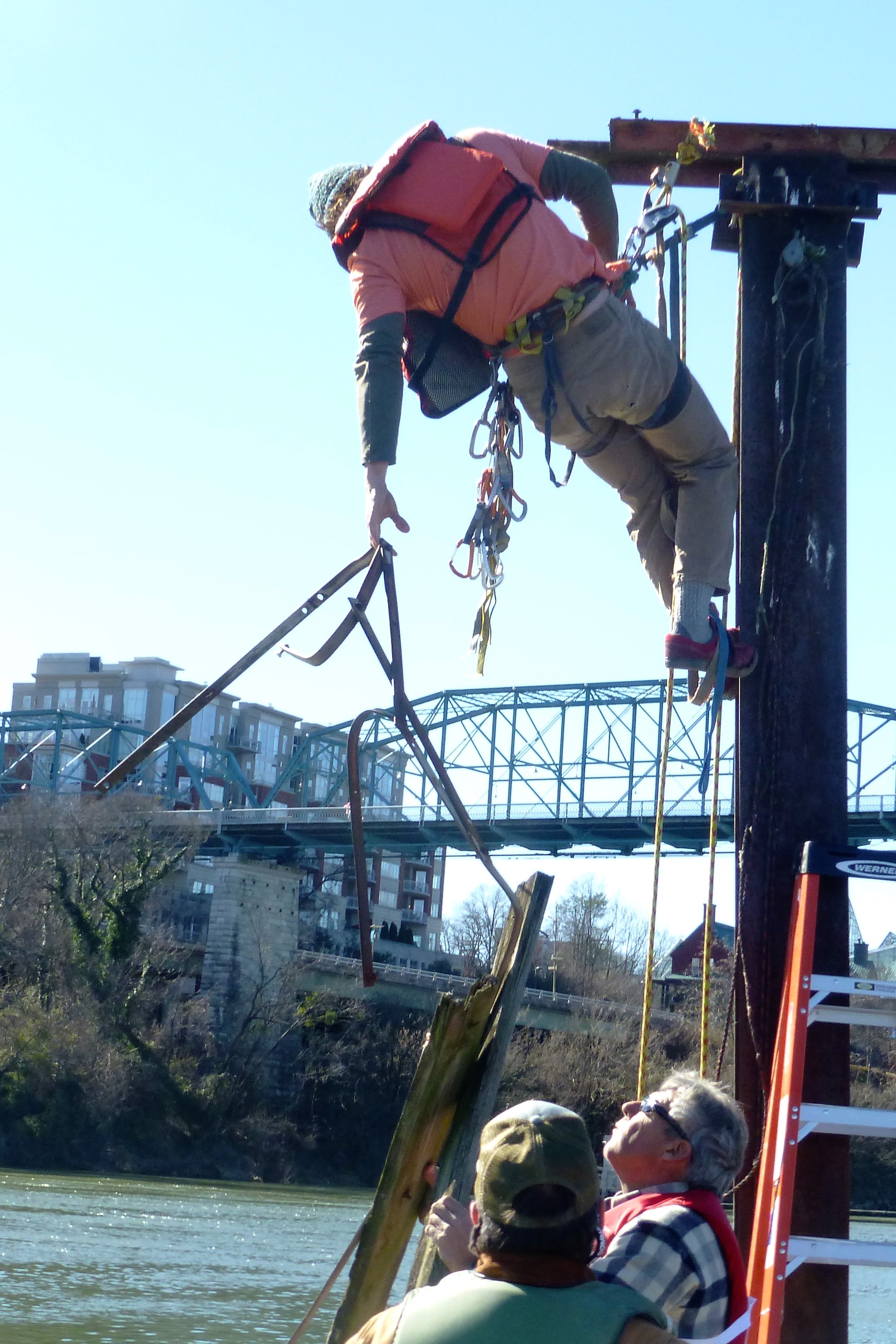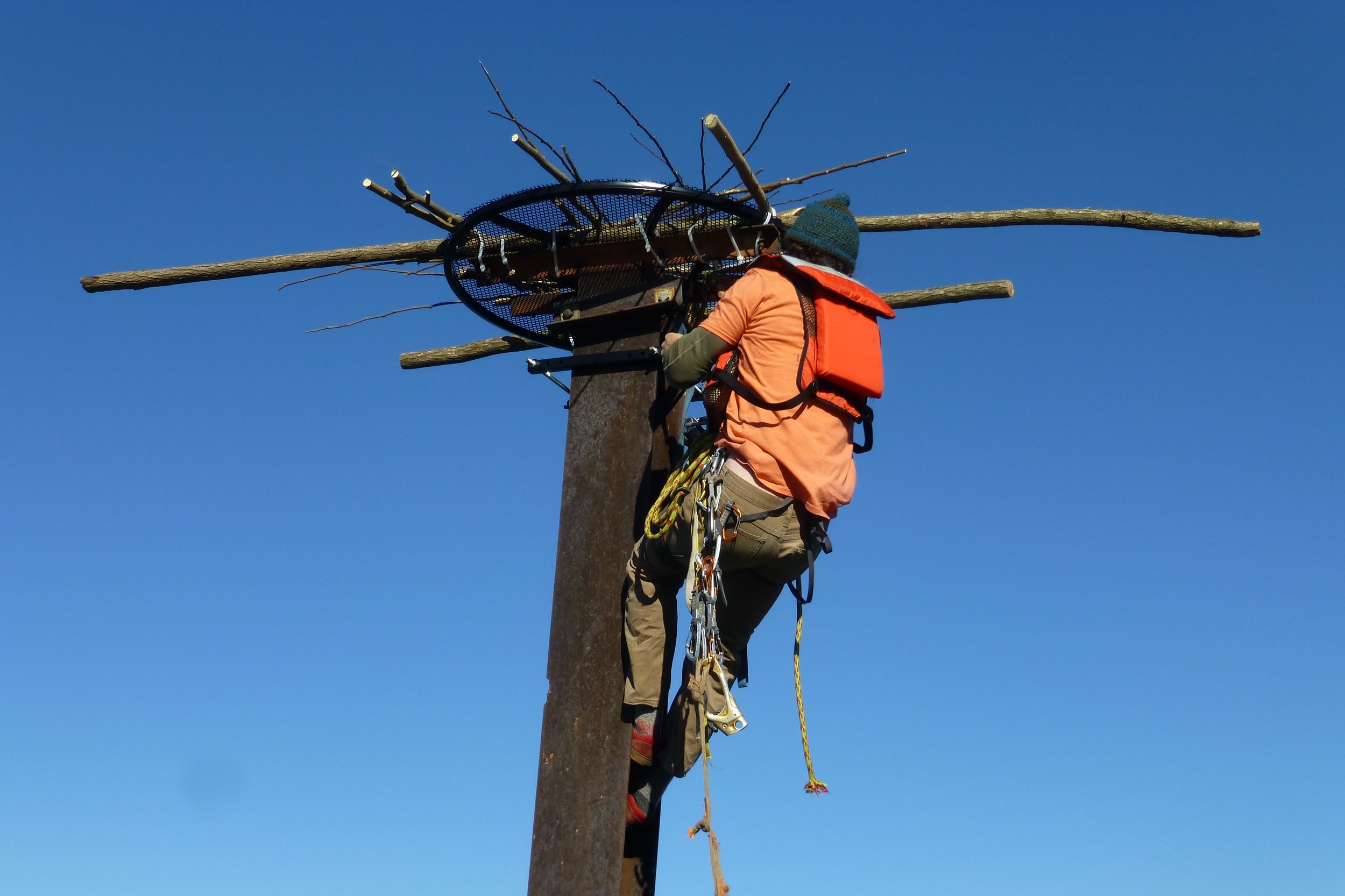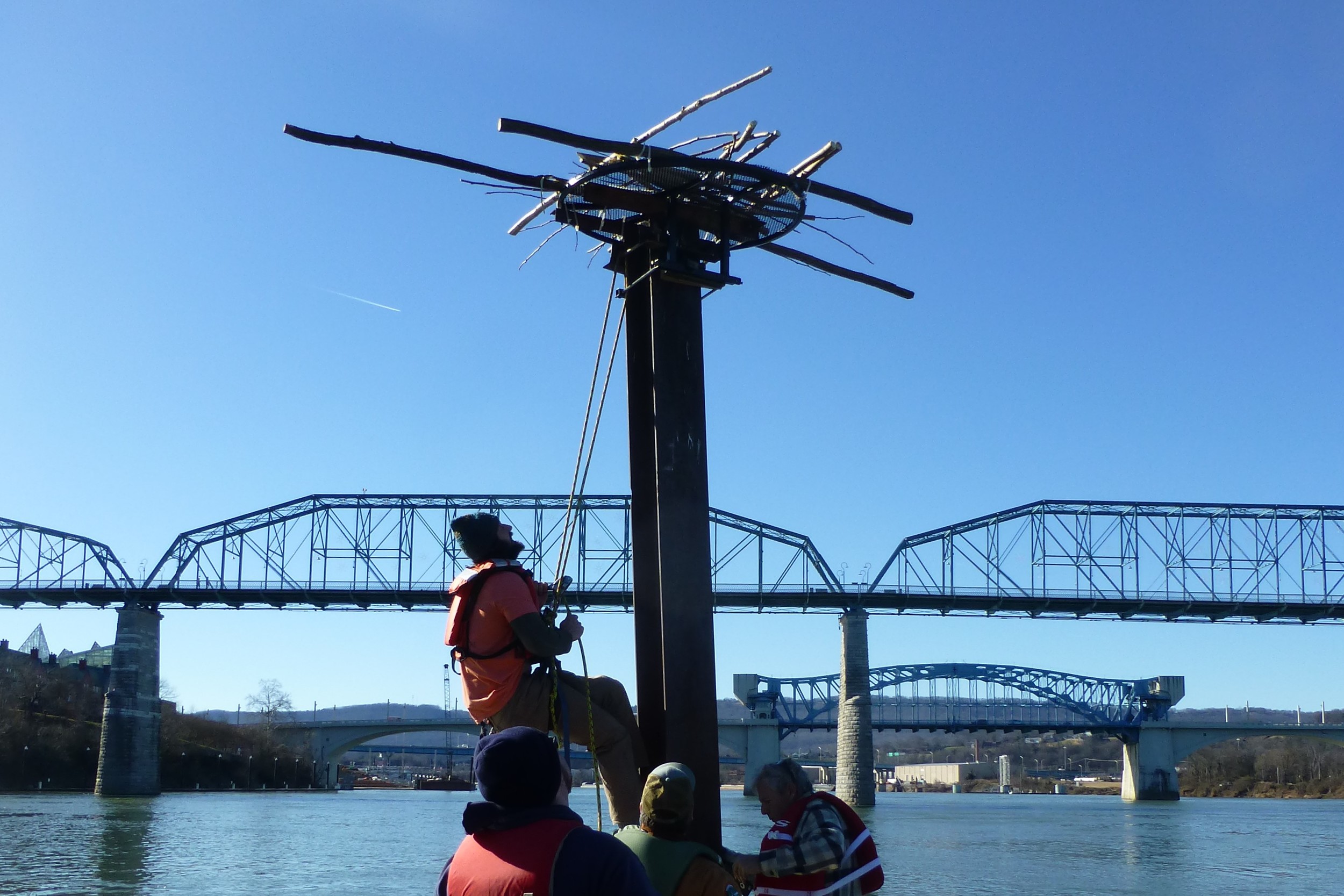 In 2016, we will do any necessary renovations to the platform. We will also be setting up a second camera in the nest to view the chicks when they hatch. Both cameras will stream 24-hours on this website during nesting season.
Chattabirds future projects will expand beyond ospreys. We are developing and planning projects for the future that include other birds from the TN Valley. If you have a suggestion, please contact us!